Doctors & Staff
Meet the experienced and friendly doctors and staff who make Fayette Family Vision Care the leading provider of vision care products and services in Fayette County.
---
DR. CHRISTINA VRANICH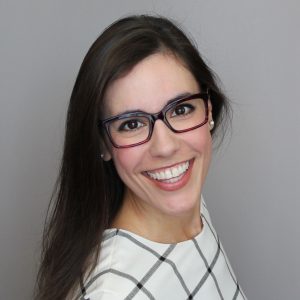 Dr. Christina F. Vranich graduated from Huntingdon College in Montgomery, Alabama with a Bachelor's Degree in Chemistry. She then continued her education at Southern College of Optometry, earning her Optometric Doctorate, having received Third and Fourth year Outstanding Clinician awards and the Ocular Disease Excellence award.
Professionally, Dr. Vranich is a member of the Board of Directors for the Oakland Regional Chamber, a member of the American Optometric Association, the Tennessee Association of Optometric Physicians, and is the immediate Past President of the West Tennessee Optometric Physician Society. Dr. Vranich was honored as the 2014 Tennessee Young Optometrist of the Year. She is excited about serving Fayette County as the Lakeland Lions Club doctor for the area and was a member of the Leadership Fayette Class of 2014.
Dr. Vranich has been appointed to Advisory Boards for the Hayes Practice Center for Excellence, and the Eye Specialty Group. Continuing the involvement she began with Chi Omega Fraternity while attending Huntingdon College, Dr. Vranich now serves at Rhodes College as the Chi Omega Chapter Advisor and is a member of the Memphis Area Chi Omega Alumnae Chapter. She was featured in a Volunteer Profile in the Commercial Appeal in 2012, named the 2014 Volunteer of the Year by the Miss Collierville Scholarship Organization, and returns to Southern College of Optometry to speak and serve on panels for optometric students.
---
YOLANDA VRANICH, FFVC OFFICE MANAGER
Yolanda Vranich, pictured with her daughter, Dr. Vranich, is the Office Manager at FFVC. Yolanda spent 15 years as a Legal Secretary and Office Manager at Fuqua and Kominos, at law, in Alabama. She was the Corresponding Secretary of her Beta Sigma Phi chapter there, Xi Alpha Nu, and looks forward to continuing to meet new people in the Fayette County area.
Yolanda has enjoyed volunteering in many different capacities in her community, serving in numerous official positions in several organizations involving her children and their education through the PTA, Parent Advisory Boards, JROTC Booster Club, and, even earned the prestigious Golden Acorn Award from the National PTA for her fundraising efforts.
---
FAYETTE FAMILY VISION CARE COMMUNITY SERVICE
Dr. Christina + Yolanda love being a part of the Fayette County Community and volunteer regularly with Fayette Cares, the Oakland Regional Chamber + Fayette County Schools. They were excited to be honored as 2013 Oakland Regional Chamber Small Business of the Year! You might see them at the Registration Desks for Golf Tournaments + 5 K's, health fairs throughout the year, directing the Miss Oakland in October Pageant, volunteering at the Oakland in October Festival, helping with Fayette Cares Night of Southern Elegance, the Tennessee Special Olympics Healthy Eyes Program, and the Mid South Food Bank. FFVC is also a supporter of the Fayette County Imagination Library and the Lakeland Lions Club.